It's decided, this weekend, we stretch our legs and go green… Then direction Pont-de-Beauvoisin, in Les Vals du Dauphiné. We chose the ViaRhôna cycle route, starting from Lyon, for a bike ride along the Rhône river. On the programme: nature, peace and quiet… with the family!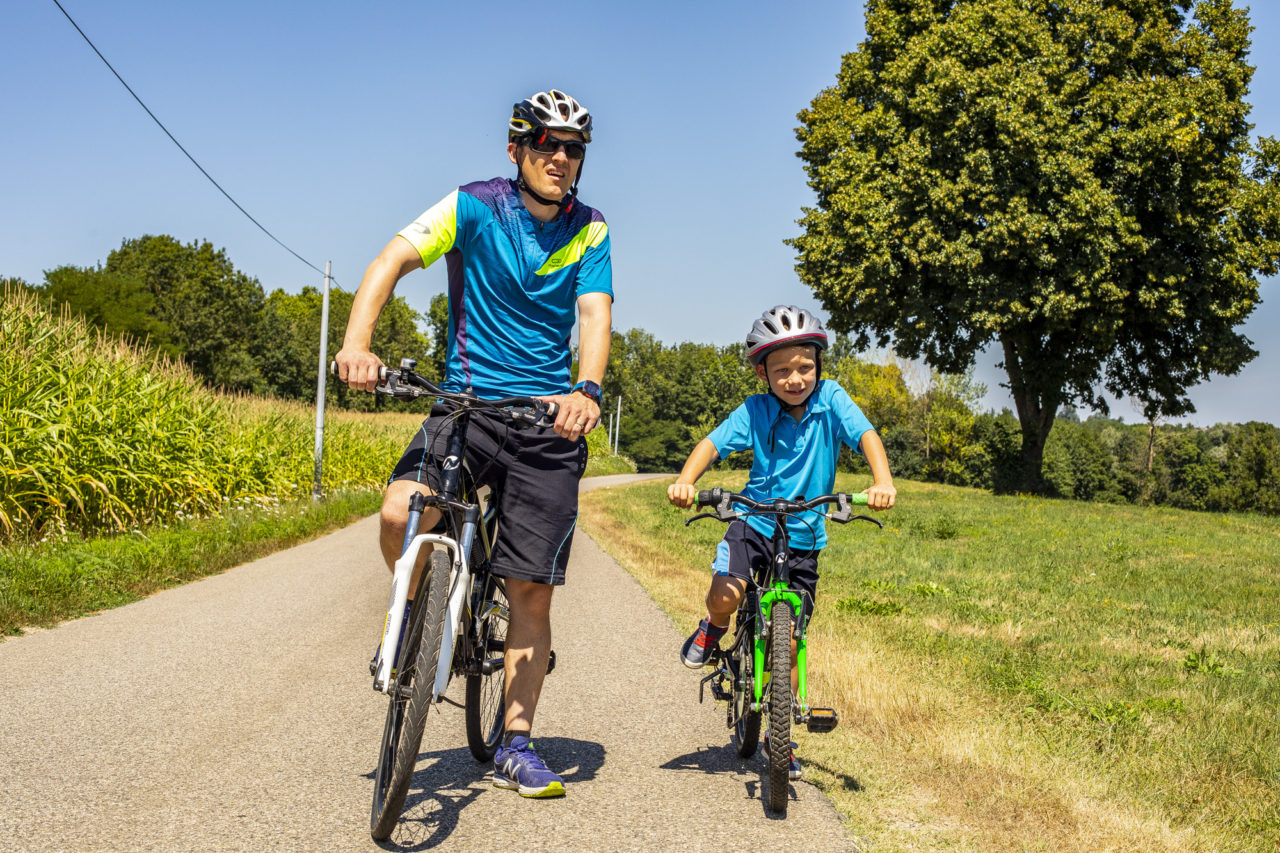 First of all, what is Viarhôna? The ViaRhôna is 815 km of cycling routes from Lake Geneva to the Mediterranean Sea. But don't worry, we propose you here a stage of the route along the Rhône between Ain, Isère and Savoie, to discover a preserved nature.
Direct access to ViaRhôna from Lyon by train
Less than an hour by train from Lyon, we arrive, with our bikes, at the Pont-de-Beauvoisin train station. Yes, bikes are accepted on this TER Lyon / Chambéry line, so we won't miss it! No need for a car to get away…
Our cycling route!
So here we go to the starting point of our bike ride on the ViaRhôna. It is located at the level of the Champagneux dam in Savoie. We take the bike route from the Pont-de-Beauvoisin train station. We remain vigilant because bikes share the road with cars. It takes us about 45 minutes to cover the 11 km that leads us to Aosta (Isère) / Saint-Genix les villages (Savoie).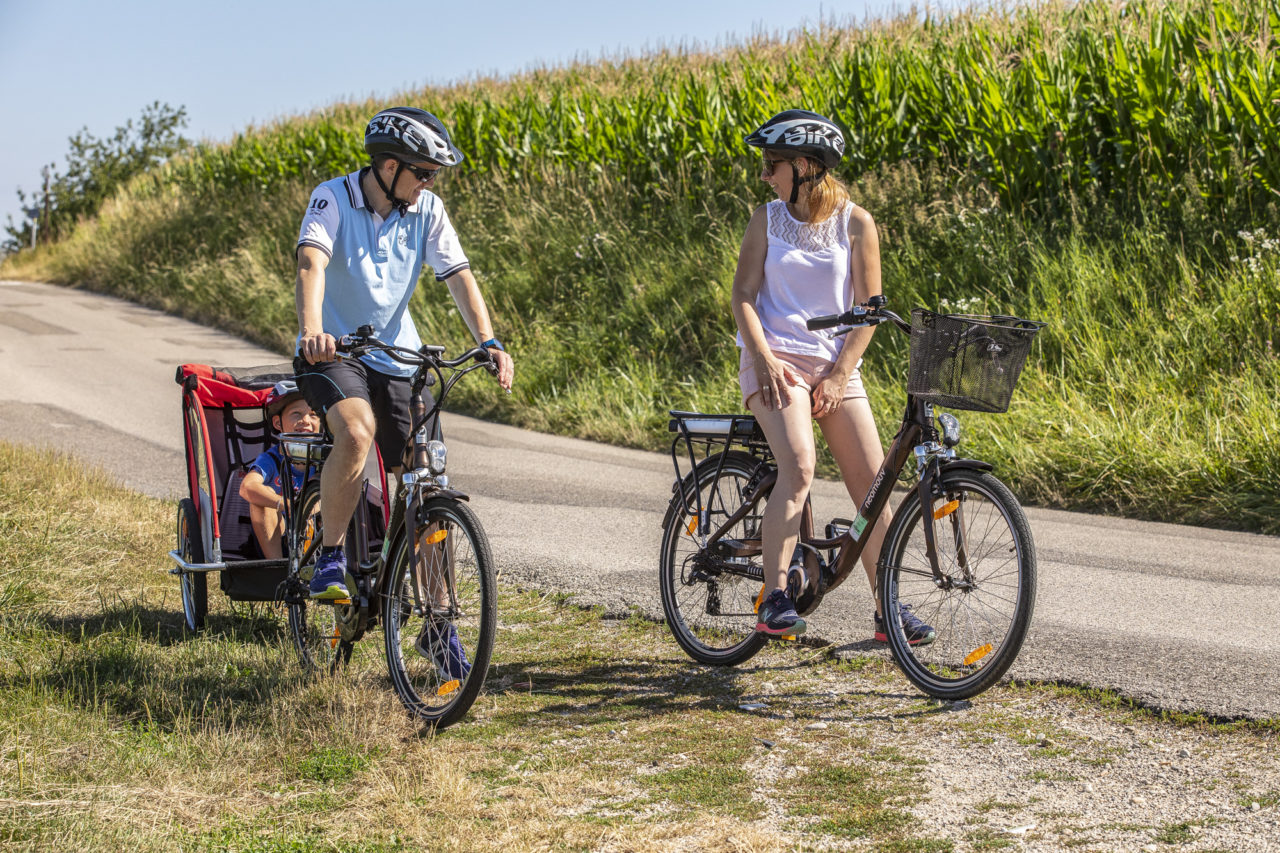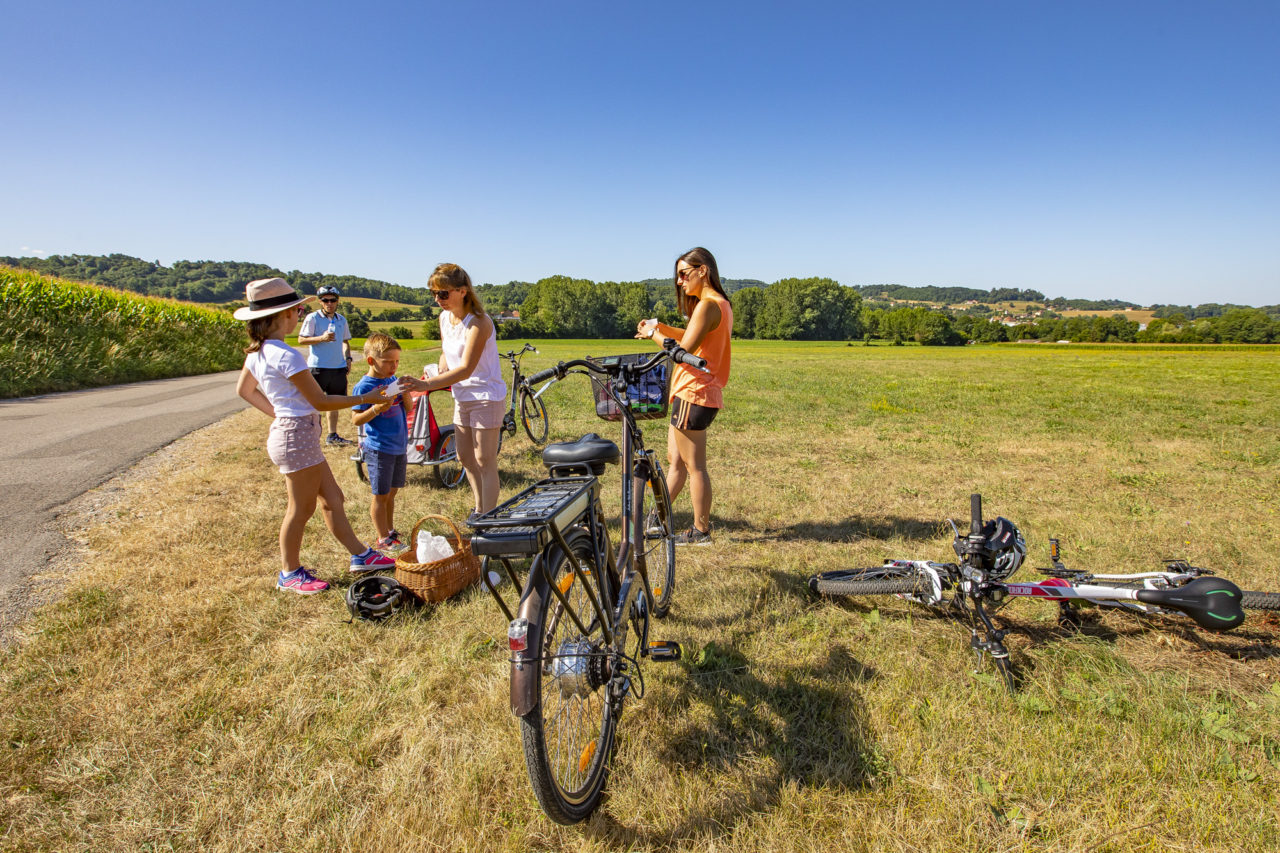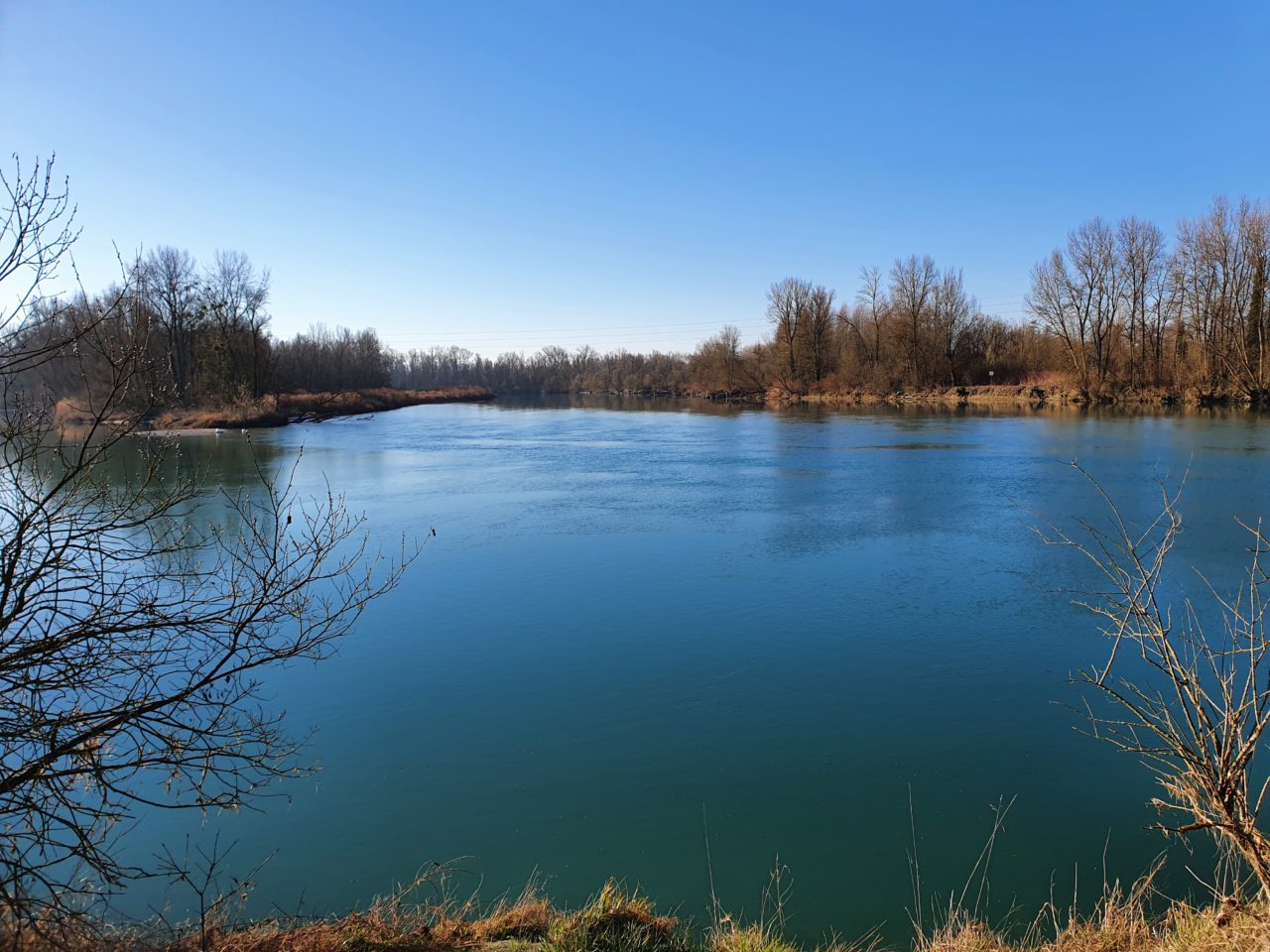 In order to best appreciate our day on the water (and because we are not great sportsmen), we decide to leave the day before and spend the night at the Gîte d'étape et de séjour « A pied, à bicyclette » in Aoste. It provides a garage for our bikes (and if necessary a repair kit!) and even picnics to take away. We enjoy a good meal of local products at the table d'hôtes and a good night's sleep in a family room.
For those with a sweet tooth, don't hesitate to book your evening meal at the Hôtel Bellet-Restaurant Au Coq en Velours, a 10-minute walk from the gîte.
After a hearty breakfast, we are in great shape! We finish the 4.5 km link between Saint-Genix les villages and Champagneux in a few pedal strokes. Let's go for our bike ride!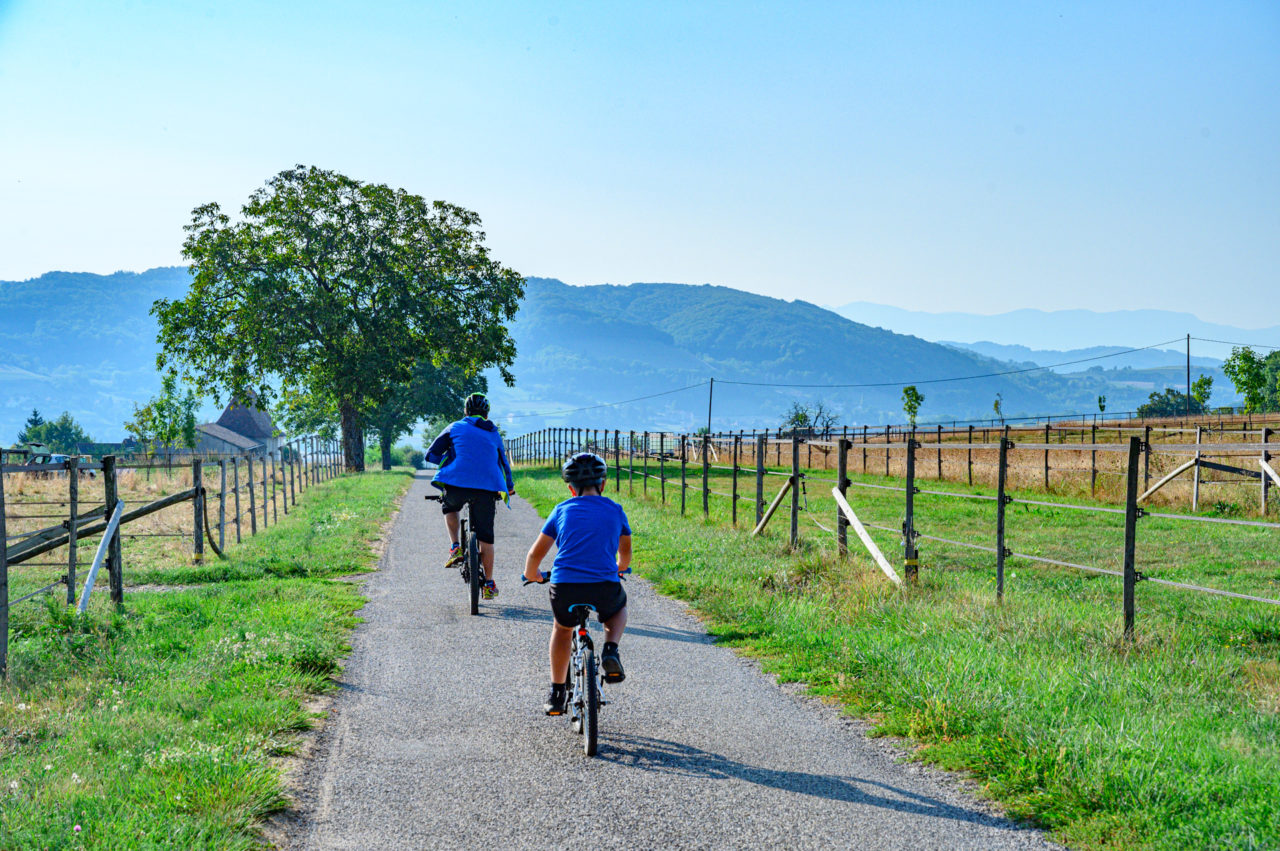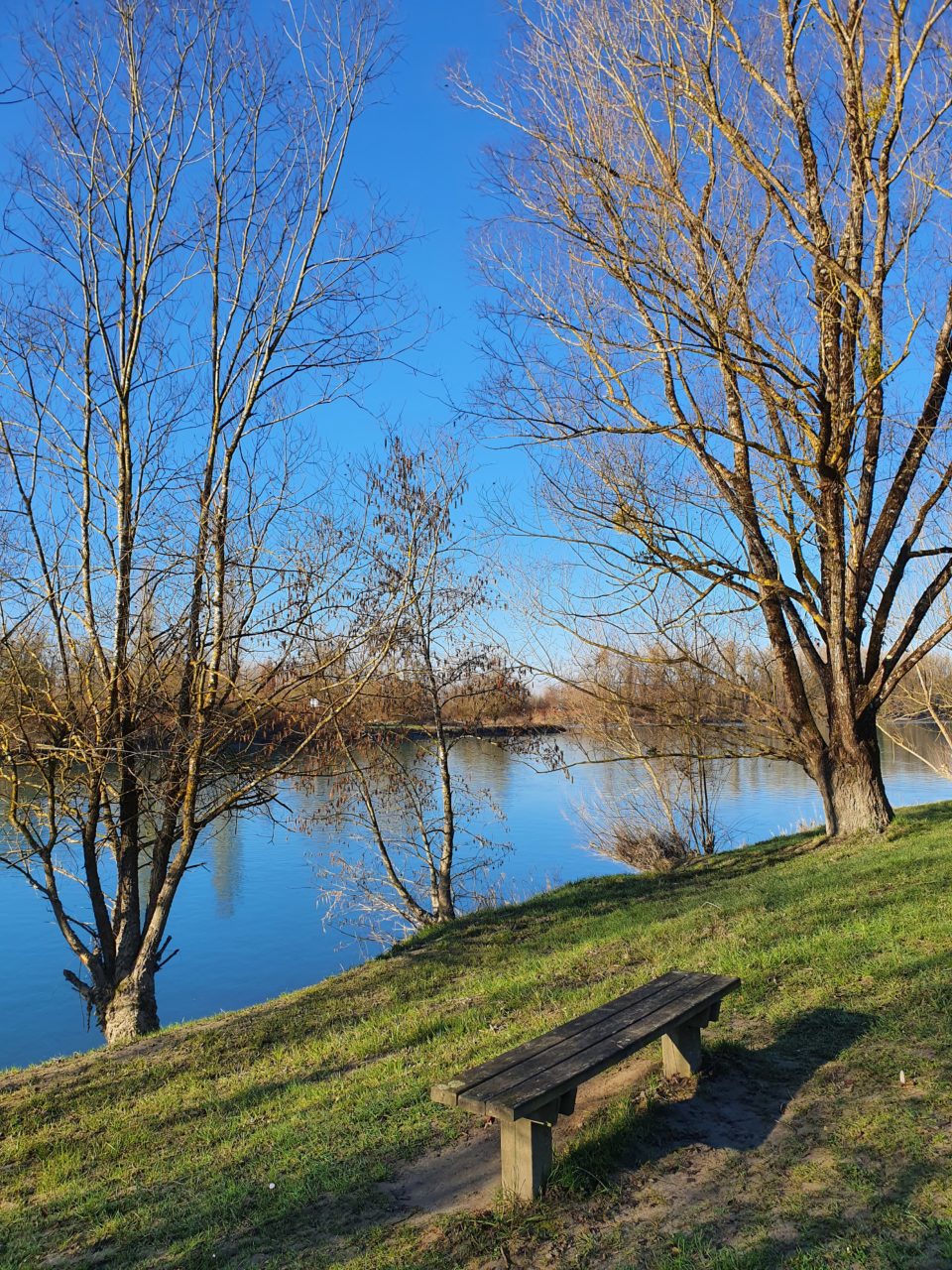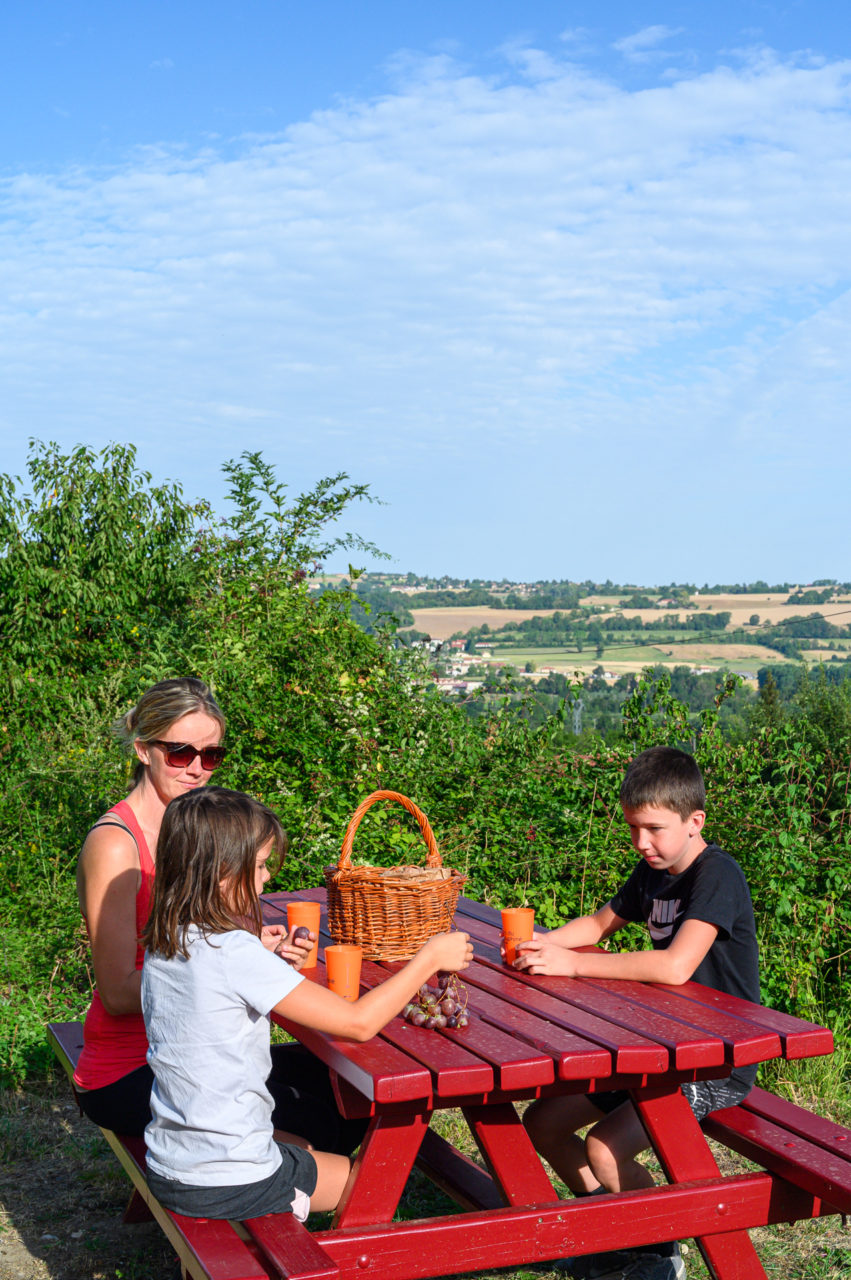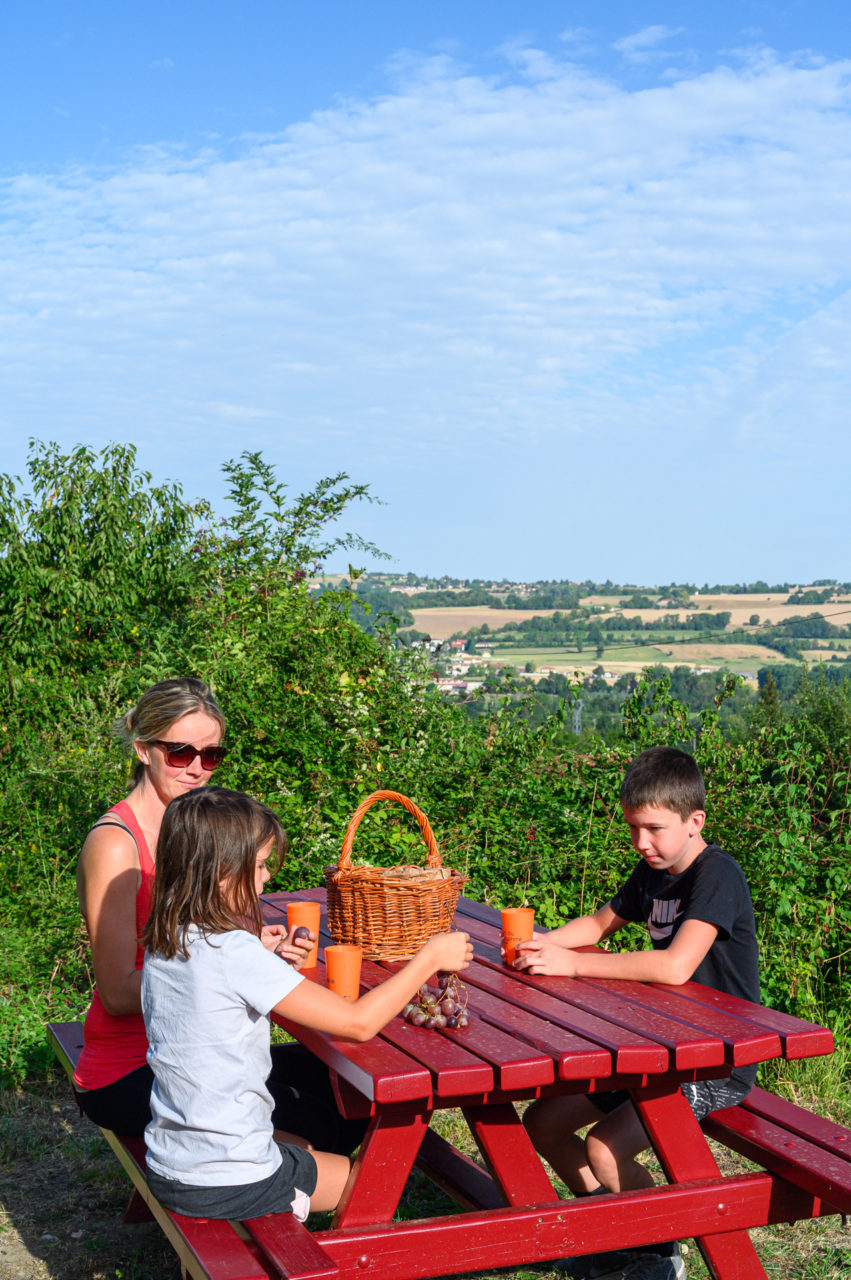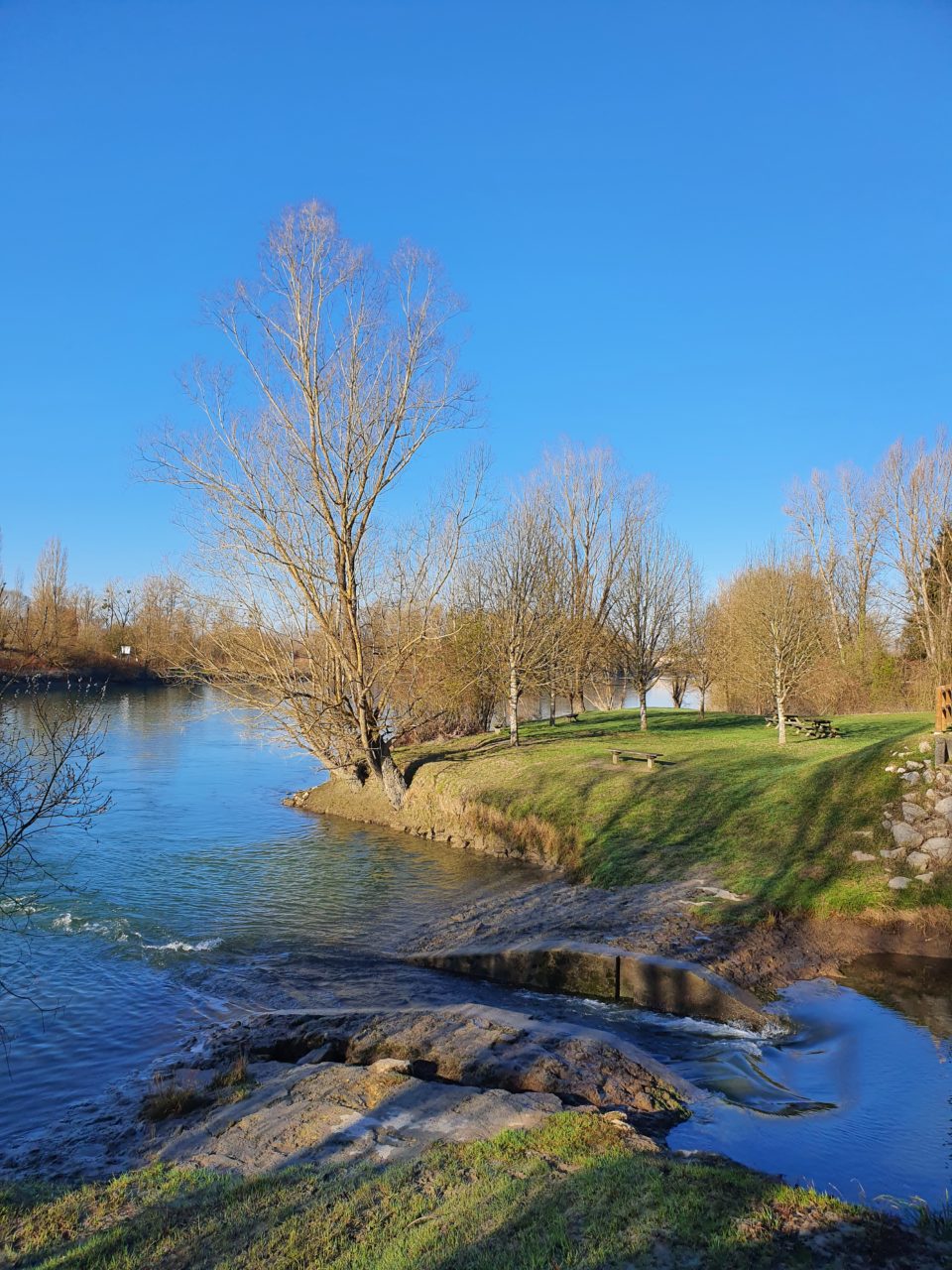 There are two cycling routes: towards The Bugey, towards Belley, or towards the Rhône, towards Groslée. Find stage 6 from Belley to Groslée of the ViaRhôna in details on the site de la ViaRhôna.
The ViaRhôna: an ideal bike ride for families!
By Coralie.